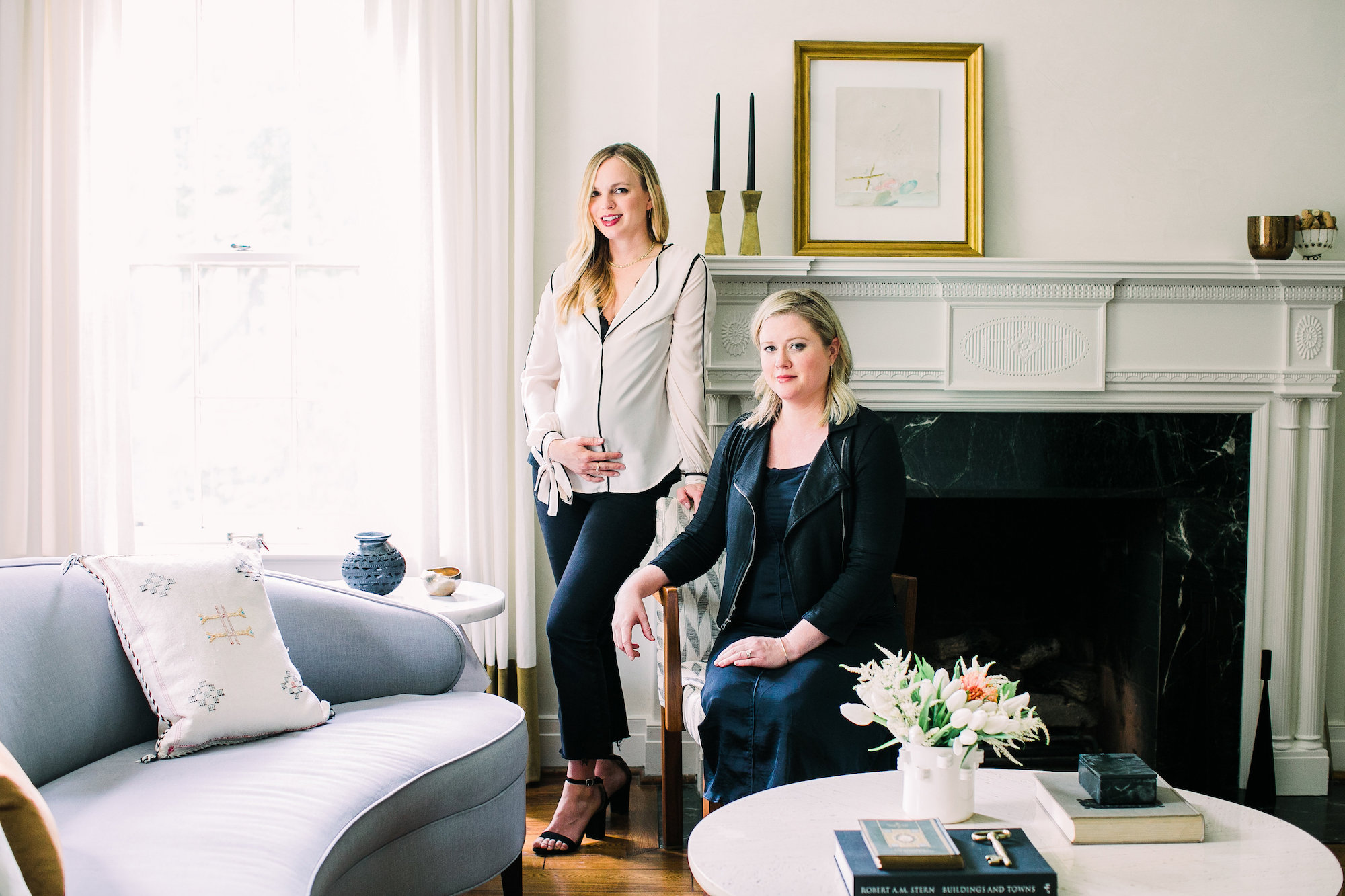 HANNAH MAPLE, CO-FOUNDER
Born the daughter of an architect, design has been ingrained in Hannah. Through a personal pursuit and self-study of interior architecture and design, she has honed her aesthetic, which is heavily influenced by clean yet classical design elements. Utilizing both her degree in marketing from UK, and her background in editorial for shelter magazines, Hannah formalized her design point of view on social media and quickly became sought out for her well-styled and refined interiors. With her passion for design details and high quality craftsmanship, and a deep understanding of the building process, Hannah is able to successfully guide clients through the often grueling process of construction and renovation work, creating sophisticated yet approachable interiors that are elegantly layered and well-composed.
JAMIE MURPHY, CO-FOUNDER
Jamie grew up with an avid interest in art, culture, and travel, which influenced her to study Art Education at the University of Missouri and later interior design at the renowned Parsons School of Design. Early in her career, she learned the importance of customer satisfaction and business acumen working alongside her father, a successful entrepreneur, at his startup design firm in Naples, Florida. But later, it was her experience working with the interiors team at Robert A.M. Stern in New York that sharpened her eye for luxury furnishings and thoughtful details. Jamie's design sensibility conveys her strong belief that every aspect of a project should be carefully considered, and a client's interior should be distinctively composed to reflect their personal story.